Enginuity is funding artificial intelligence and data science scholarships
What are the scholarships?
A fund of £8.1 million will be shared by 30 English universities to offer scholarships for postgraduate conversion courses in artificial intelligence (AI) and data science, with the aim of increasing diversity. The funding is provided by the Department for Science, Innovation and Technology (DSIT) and the Office for Artificial Intelligence (OAI), and will be awarded by the Office for Students (OfS). The program aims to address digital skills gaps in the workforce and increase diversity in the AI sector.
The scholarships will cover a range of courses across England, including practical AI and data science skills, coding, programming, machine learning, health data science, and AI ethics. Employers are encouraged to take part in the program and co-fund the scholarships to upskill their workforce, source and support diverse talent, and address the digital skills gap.
For the 2023-24 academic year, up to 817 scholarships worth £10,000 each will be provided to eligible underrepresented groups. The eligibility criteria has been widened to include students from lower socioeconomic backgrounds.
The scholarships will be awarded for the following qualifications:
How Enginuity are involved
Enginuity is proud to have partnered with Teesside University to sponsor two scholarships. In sponsoring the two scholarships, The Office for Students will fund a further six so we are supporting the education of eight individuals.
"As an engineering skills charity, this programme aligns completely with our charitable objects in both supporting engineering small and medium enterprises to gain access to much needed skills and talent and providing new career opportunities for those accessing the scholarship" – Ann Watson, Enginuity CEO
The scholarships will be awarded to under-represented groups, such as women, black students, disabled students, and students from lower socio-economic backgrounds. Enginuity is committed to increasing diversity and inclusion within STEM and the engineering sector. These scholarships are the perfect opportunity to promote diversity while helping to fill key skill gaps in the industry.
"Scholarships are essential for developing the skills base required to support business in the 21st century" – Chrisina Jayne, Dean of the School of Computing, Engineering & Digital Technologies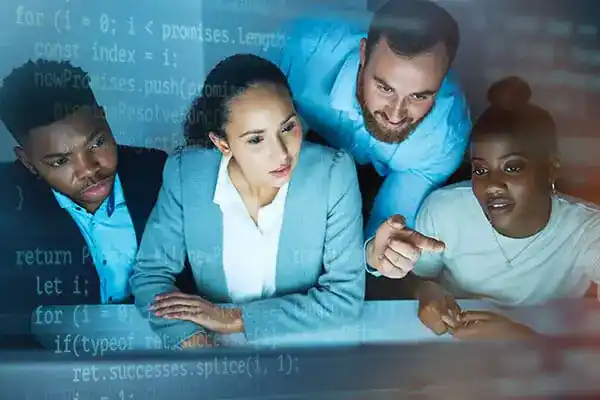 Initial programme (2019)
The initial program, launched in 2019, funded up to 1,000 scholarships at 28 universities, and has awarded 888 student scholarships as of December 31, 2022. Over two-thirds of the total UK-domiciled scholarship students enrolled across the program are women, 35% are Black students, and 26% are disabled, which is higher than the tech workforce as a whole.
The success of the initial program has led to a further funding package worth up to £17 million between April 2023 and March 2025, which will provide up to 2,000 additional scholarships.